News
Raven Banner to play with Vanir and Katakomba at Klubb Fredagsmangel in Stockholm 24.09.28
2023-10-26
We're joining forces with Vanir and Katakomba to pillage Stockholm next year. See you at Klubb Fredagsmangel on septermber 28!
New lyrics video: Rise Up Clan
2023-09-22
Hot off the heels of the release of the album 'Rise Up Clan' now comes the third single and another lyrics video for the title track of the album. Enjoy 'Rise Up Clan'!
RISE UP CLAN is live!
2023-09-01
'Rise Up Clan', our long awaited debut albun, is finally here! Check it out on your favourite streaming service or buy your copy in the shop.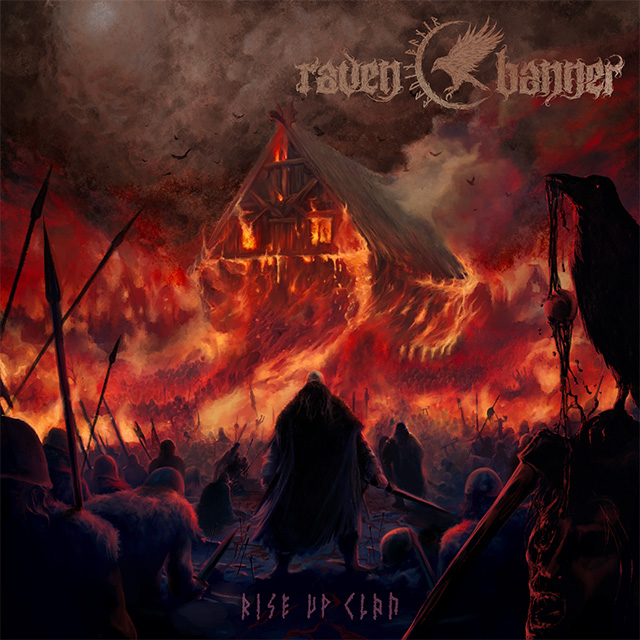 New lyrics video: Raven's Call
2023-08-11
New Single/Lyric Video for the "Raven's Call" is out now! The song is the second single off our debut album "Rise Up Clan", to be released on September 1st.
New video: Beware the Fury
2023-07-14
It is finally time for us to unleash some music on the world! 'Beware the Fury' puts you in the boots of the Viking raiders at the Lindisfarne monastery and grips you with full force. We worked with some brilliant video makers to let this beast loose upon you. Enjoy!
"Rise Up Clan" out September 1
2023-06-30
It's been a long road here, but we are thrilled for you to finally join us on this journey! 'Rise Up Clan' is an unrelenting album taking listeners on an epic voyage through the realms of our Scandinavian heritage."
"Rise Up Clan", the first important milestone for Raven Banner, was produced by Alexander Backlund (Soen, In Mourning, October Tide) in Fascination Street Studios, where world-renowned producer Jens Bogren (Opeth, Sepultura, Kreator) took care of mixing and mastering. The end result is an album filled with Viking warriors and bloodthirsty gods, ready to conquer the hearts of metal enthusiasts everywhere.
Pre-order in the shop and watch the album trailer below!